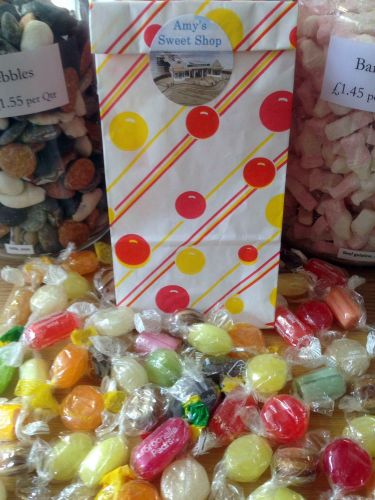 Hard Boiled Pick n Mix - 400g
A selection of everyone's favourite boiled sweets.
A 400g selection of our eterally popular wrapped hard boiled sweets. Your mix will be a bespoke combination that may include* any or all of the following:-
Acid drops, fruit drops, aniseed twist, mint humbugs, sherbet lemons, pear drops, fruit rock, barley sugar, butterscotch and butter crunch (hard boiled toffees).
Allergens in the ingredients: none, may also include milk & soya,
*Other hard boiled sweets may be included as availability allows,